Double Diamond
Double Diamond is an iterative design process made up of four stages; Discover, Define, Develop, and Deliver.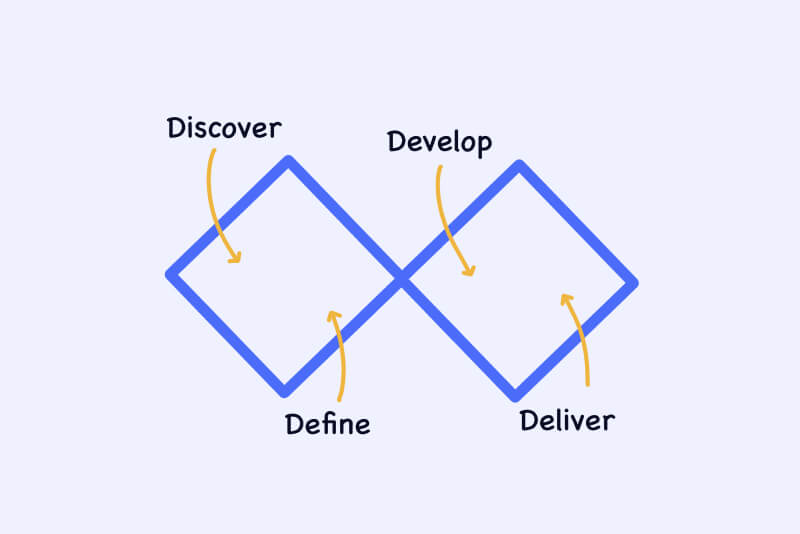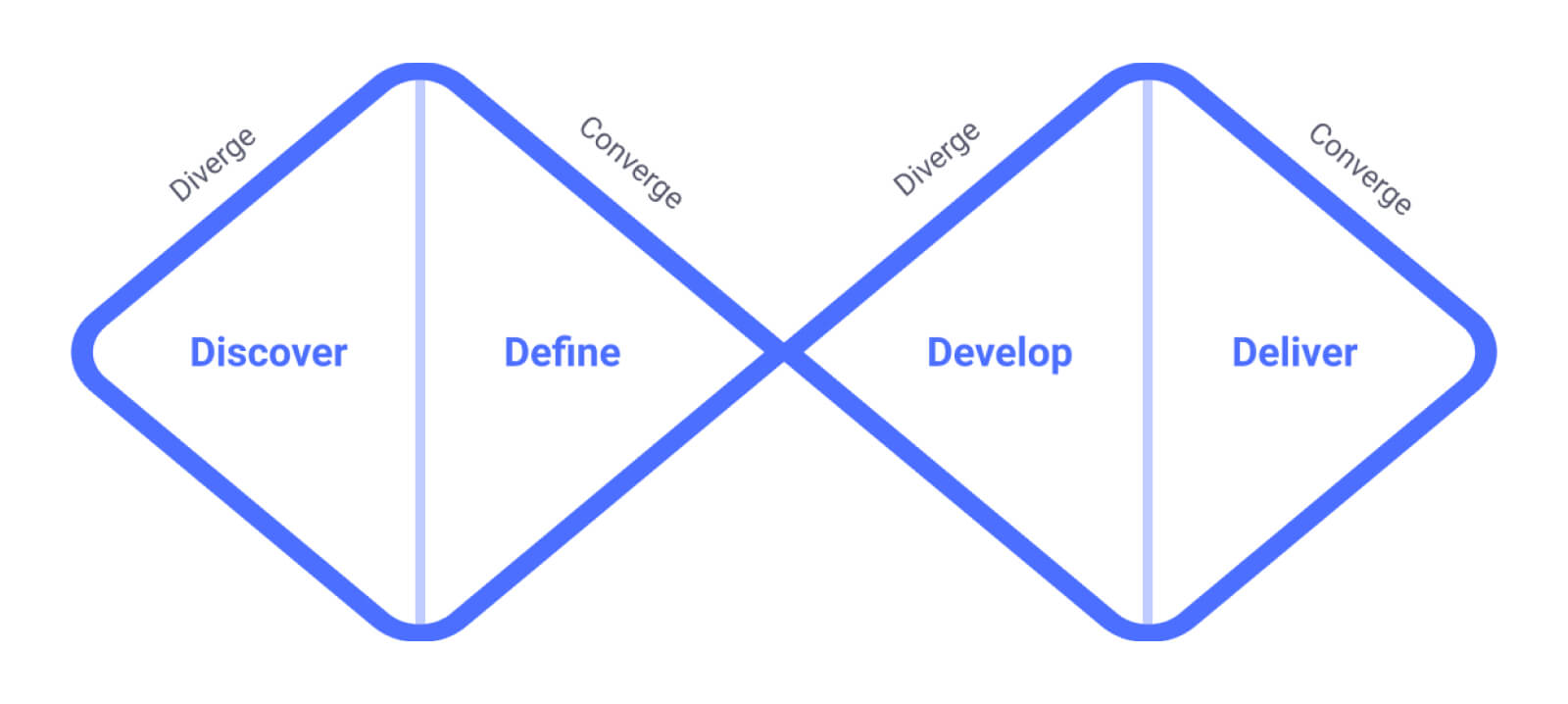 Discover
The first diamond helps you understand what to focus on. This is made up of research including User Interviews and Usability Testing.
Define
The learnings from the research during the discovery stage can help you to define the what you need to be working on.
Develop
The second diamond is about designing and creating solutions. Collaboratively creating ideas and prototypes which will be used for testing.
Deliver
This last stage involves testing out your different solutions to learn which ideas to scrap, and which ideas to improve upon.