Design Sprint
The Design Sprint is a five-day process for quickly answering big challenges through design, prototyping, and testing ideas with customers.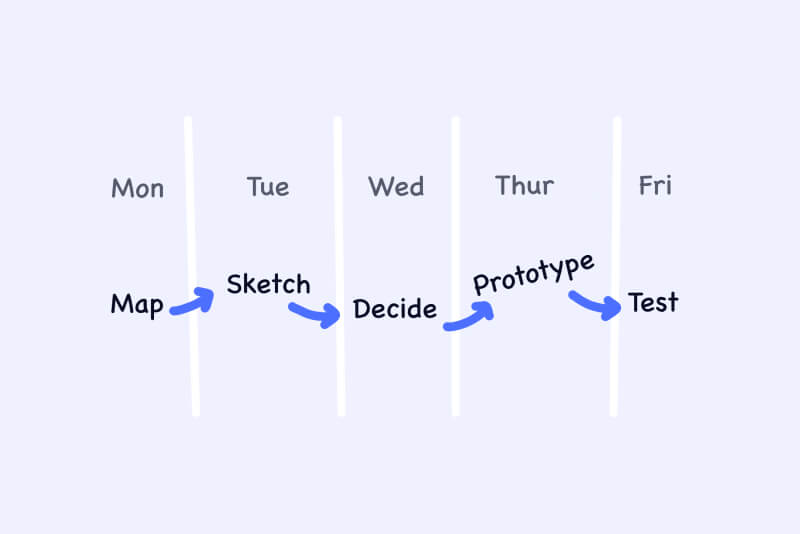 Monday
Monday is for creating a shared knowledge base, understanding the problem, and choosing a target for the week. Spend the day learning from each other and pin-pointing your focus for the week.
Tuesday
Tuesday is the day to get creative and start focusing on solutions to your problem. It's time to pick up a pen and start sketching some ideas. You should also begin recruiting participants for the testing on Friday.
Wednesday
You'll spend Wednesday evaulating each solution, and deciding which ones have the best chance of achieving your goal. Then it's time to start planning a plan for creating your prototype.
Thursday
Thursday is the day for creating your prototype which will be tested on Friday. Make sure everyone and everything is ready including confirming the schedule, reviewing the prototype, and writing an interview script.
Friday
It's time to test your idea! By the end of the day you will have either validated your idea, or invalidated it. Either way, you've learnt valuable lessons which will ultimately save time and money.